Contact Name:
Anna Figurski
Address :
Terrasse-Vaudreuil
Telephone: 514.792.9495
Email: anna@alphabetcommunications.ca
Website: alphabetcommunications.ca
Profession: Translator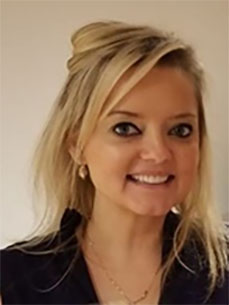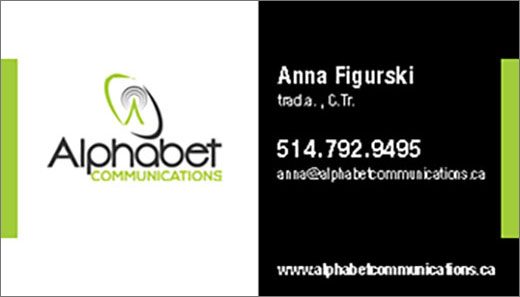 PROFILE
Alphabet Communications provides linguistic services for all types of documents in any kind of language combination, you might require. You need a certified translation? We do that, too.
Our mission is to break down any language barrier by providing high-quality language-related services that connect our clients to the world.
Faithfulness, attention to detail and timelines are a top priority for us.
Here are just a few examples of industries we work with:
Websites: Translating your website is without any doubt the most cost-effective way to achieve a global market growth. Although the English language is well understood by the majority of the world population, the diverse cultural backgrounds may sometimes cause misunderstandings and your message could be misinterpreted. Plus, the majority of shoppers prefer buying products and services that are offered in their native language.
Restaurant Industry: The sublime marriage between a faithful translation and your culinary art will without any doubt enhance the customer experience and thus greatly contribute to your revenue growth.
Marketing: Marketing translation implies a cultural adaptation and consists in transmitting an appealing and persuasive message to the target audience.

''If you talk to a man in a language he understands, that goes to his head. If you talk to him in his language, that goes to his heart.''
Nelson Mandela