Impact création graphique
Contact Name:
Sylvie-Pierre
Address : 
140 croissant Bizet, Vaudreuil-Dorion, J7V 0M7
Telephone: 514-578-2719
Email: Sylvie@impactcreationgraphique.com
Website: impactcreationgraphique.com
Profession: Graphic Designer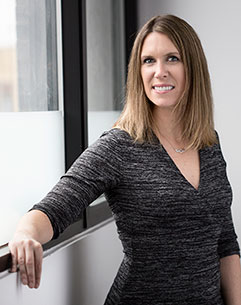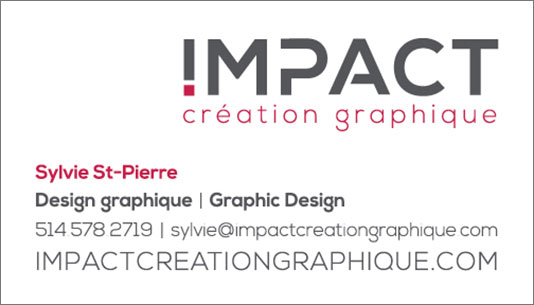 PROFILE
Impact graphic creation is a graphic design agency. We welcome challenges and explore new ideas for sources of inspiration. Here at IMPACT, we favor an approach that is individually adapted to every customer because our priority is your complete satisfaction. Our mission is to maximize the development branding by offering you unique, creative and custom-made graphic solutions. We will work with you to build your visual identity and help bring you closer to your target market.
Creativity and a clear message are vital to an effective communication strategy. With IMPACT Graphic Creation we will develop a concept that is adapted to your needs and reflects your business and brand objectives.
A PERSONALIZED APPROACH
Every customer has different needs. Whether it is expressing a specific feeling or communicating a certain colour, Impact Graphic Creations will deliver a personal approach for success. Differentiate yourselves from the competition with an image as large as your ambitions!