Contact Name: Oren Gelbart

Address : Montreal
Telephone: 514-390-3425
Email: oren.gelbart@mercfx.com
Website: www.mercfx.com
Profession:
Senior Corporate FX Trader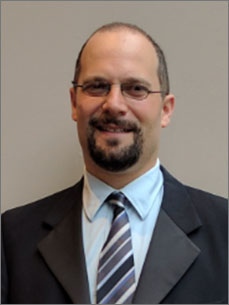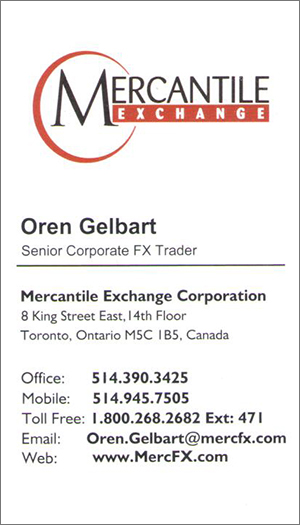 PROFILE
Mercantile Exchange is one of Canada's longest established currency exchange specialist since 1993, serving Canadian companies as well as individuals. We have a solid Fintrac track record and take compliance seriously, as we have a zero-risk policy.
I have over 30 years in customer service and over 16 years in the FX industry. My experience, work ethic and proactive-personalized approach, is what makes me stand out from the competition, as I value and appreciate my clients, making them my number one priority.
My goal is to reduce the FX risk and exposure while minimizing expenses, to protect your bottom line.  This is done by learning about your requirements, giving you access to live rates, monitoring the markets, keeping you informed of the economical developments, and suggesting strategies.
Mercantile Exchange offers a convenient, flexible and transparent way of converting foreign currencies and processing payments from the comfort of your home/office with no minimums or maintenance fees.
Contact me and let's evaluate together the benefits