COLL Fitness & Performance (CFP)
Contact Name: Chris Coll

Telephone: (514) 796-2655
Email: chris.coll@hotmail.com
Website: https://www.facebook.com/collfitnessandperformance
Profession:
Personal trainer / Performance Coach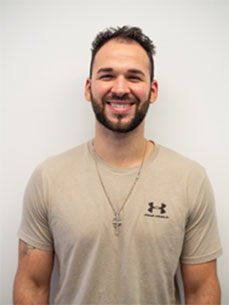 PROFILE
CFP is a health and performance company dedicated to helping each of their clients create long lasting and sustainable habits, geared towards enhancing both the overall quality of life & physical capabilities of their members.
CFP specializes in working with both high school / collegiate level athletes looking to improve the various athletic qualities associated with increased performance, and with the general population, in particular time restricted business men & women, who struggle to balance their desire to maintain a fit & active lifestyle due to the specific time constraints that their states in life present.
We pride ourselves on treating our clients as human beings worthy of respect and having their voices heard and not as "another number". Our clients play an active role in the development of each of our  personalized health & performance programs, providing them with a certain sense of autonomy and involvement which has resulted in the countless number of success stories that our clients have experienced for almost a decade!
If you're a young and aspiring athlete looking to take your mental & physical performance to the next level, or a hardworking but time restricted adult who would love to make health & fitness a more realistic AND enjoyable part of your lives, then I strongly suggest you make calling Coach Chris of CFP the next thing on your to-do list!