RELIABLE AUTOMATIC SPRINKLER CO. INC.
Contact Name:
STEPHANIE ASSOULINE

Telephone: 514-265-6640
Email: SASSOULINE@RELIABLESPRINKLER.COM
Website: WWW.RELIABLESPRINKLER.COM
Profession:
REGIONAL SALES MANAGER, Eastern Canada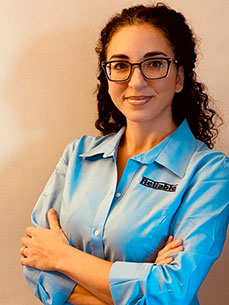 PROFILE
Reliable Automatic Sprinkler Co., Inc. is a global manufacturer and distributor of fire protection products. Reliable manufactures the highest quality and most innovative fire sprinklers, valves and special systems on the market; distributes a full line of best in class system components; and backs it up with premier customer service. Reliable's corporate headquarters is located in Elmsford, NY; manufacturing plant in Liberty, SC, and regional sales and distribution centers throughout the US and across the world.