Contact Name: Wayne McGurk

Address : 
7951 rue Vauban
Anjou, Quebec H1J 2V1
Telephone: 438 985-7491
Email: wmcgurk@binatek.com
Website: www.binatek.com
Profession:
Director of Sales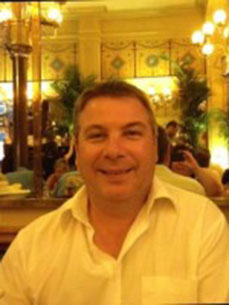 PROFILE
Binatek provides integrated solutions to businesses at all levels. We combine decades of experience with winning strategies that have helped hundreds of businesses, organizations and government entities manage their print environment, transform their physical and electronic records to a structured format, simplify processes.
As we specialize in document lifecycle management ,working with companies to help make sense of their complex print environment & strategies around digital transformation, We can help through the strong partnerships with our partners across North America.
We can help in the following areas of a company's information process- Paper or Digital.
Products & services available:
Management print services (MPS) for your fleet and analysis of your printing environment (automated supplies service with a turnkey solution all parts labor & supplies in)
Copier, scanner or printer hardware (HP, Lexmark, Canon & fujistu products)
Leasing & lease buy-back programs
Electronic document management (EDM) solutions – filedirector server or cloud based.
Solutions to eliminate preprinted checks with interlaser software
scanning services with certified archivists to help scan, archive & index your documents transformation to digital format.
Shredder equipment and shredding services