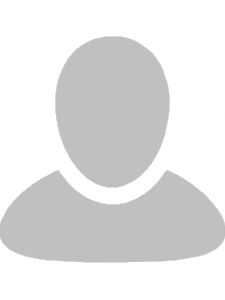 Chantal Joanis
Chantal Joanis, notaire inc.
14770 boulevard Pierrefonds, suite 200-2
Pierrefonds, Quebec
H9H 4Y6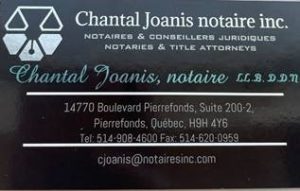 PROFILE
Notary since January 25th, 2008, I have always had a traditional practice with an stong accent on real estate transactions. I particularly enjoy the preparation of wills and mandates which allows me a better connexion with my clients. I am accredited in homologation of wills and mandates since October 10th, 2008. Following covid, I have chosen to put real estate aside and concentrate my practice on family law (preparation of wills, mandates, verification of wills and homologation of mandates of protection, etc). Customer service is of outermost importance for my firm.