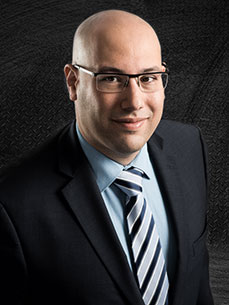 Michael Schacter
Kaufman Lawyers LLP
800 René-Lévesque Blvd. West, Suite 2220,
Montreal, Quebec
H3B 1X9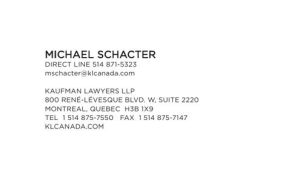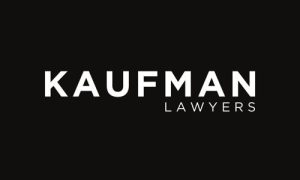 PROFILE
Kaufman Lawyers LLP is a law firm that has been serving Montreal's business community since 1934. We offer a personalised service to businesses of all sizes, from sole proprietorships to institutional clients and everything in between.
Kaufman is a full-service law firm, able to address virtually any need that arises in the life cycle of a business, such as:
Incorporation and organization of a business;
Mergers and acquisitions;
Commercial law and contracts;
Civil and commercial litigation and alternative dispute resolution;
Product liability;
Real estate issues;
Banking law, financial services and derivative products; and
Bankruptcy and insolvency.
We also represent individuals dealing with issues such as wills and estates, as well as latent defect claims.
Michael Schacter is a seasoned litigator and business lawyer, with over a decade of experience fighting for the rights of his clients. He regularly pleads cases before courts of all levels in the province of Quebec.