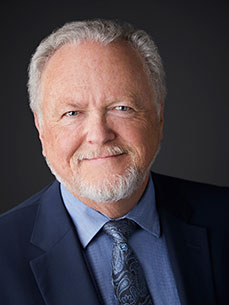 Pierre Frégeau
Frégeau & Corrente s.e.n.c.
16591 Gouin west
Montreal (Ste-Genevieve) Quebec
H9H 1E3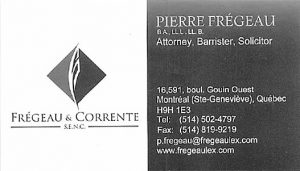 PROFILE
Client-focused and result-driven!
Frégeau & Corrente is a boutique law office focusing on providing practical, current, and affordable solutions to families called upon to care for their elderly or intellectually handicapped members.  We approach each situation from a global perspective.  We look at all the issues at play when it comes to the responsibility for the well-being of vulnerable individuals and the management and sustainability of their property.
Forty years as a practicing attorney with three decades as a lecturer and adjunct professor of law at Concordia University has provided me with the ability to explain, in understandable terms, the intricacies of our legal system, especially when it comes to issues of a legal and mental capacity.
Our principal sources of referral are notaries, lawyers, and financial planners.  In addition, our main clientele is family members who live outside Québec and are suddenly responsible for family members and their property but are not familiar with the language or the legal system.  We also act as local representatives for executors, liquidators or trustees involved in the management and settlement of estates.
We are studying the ramifications of the new law governing the Public Curator and its wide-ranging consequences.
Our population is growing older, and therefore more attention is being given to protecting them and their property from institutional and societal abuse.  Our law office offers careful analysis and proportional responses to the issues of Elder Law.