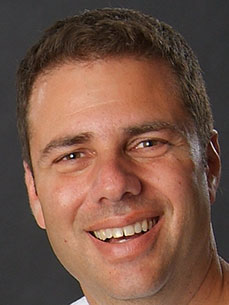 Steve Besner
Seniors Residence Placement Consultant
Seniors Choice Montreal
45 rue Inglewood,
Dollard Des Ormeaux,
H9B 1B9

PROFILE
I am Steve Besner and my company, Seniors Choice Montreal, is a 100 % free consulting service helping Seniors and their families visit and choose the best Private Seniors Residence for their next chapter of life.
My many years of experience working directly for diversified Montreal area Seniors Residences specializing in Alzheimer (Dementia) care, Assisted Living and Autonomous Lifestyle, gives me a unique advantage as I transitioned in 2018 from Management positions working directly for select Seniors Residences to Consultant and Residence Placement Agent working with all Montreal and area Residences.
I use the knowledge I have gained and valued connections I have made with Residences, Hospitals, Social Workers and Nurses, to give informed personalized service in helping Seniors and their families navigate through the maze of Residence options as they search for the most appropriate Seniors Residence for themselves or their loved one.
I guide the Senior and their families from initial consultation and assessment through visits to appropriate Residences and continuing through getting the best possible deal at Lease signing. I also take care of all the necessary paperwork and Government assistance applications with them.
It is always my pleasure to give door to door service and accompany the Senior and family on the first visit and all subsequent visits to Residences as we search for the perfect fit. I am also always there for them as their strong advocate for any issues that may arise in the years after move in.